Celebrating 35 years of art representation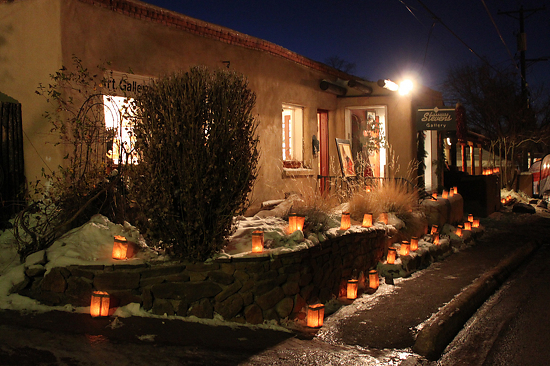 SANTA FE, NM – One of Santa Fe's most beloved holiday traditions is the Christmas Eve Farolito Walk, which lights up the hearts and souls of thousands who promenade the famous path on Christmas Eve. The event is from 6:00 – 9:00 p.m. in the historic neighborhood of Canyon Road and Acequia Madre.
820 Canyon Road Santa Fe, NM
Welcome to one of Santa Fe's finest galleries showcasing contemporary, representational award-winning artists in painting and sculpture. Whether representational art, impressionism, iilluminism high realism or contemporary abstract, at Alexandra Stevens Fine Art, we cater to our collector's sophisticated taste in choosing work among both emerging and award-winning artists.

820 Canyon Road
Santa Fe, New Mexico 87501
505-988-1311
astevens@santafe-newmexico.com
Light, Color, Action
Alexandra Stevens Gallery is part of the Annual Canyon Road Paint-out.
On Friday Evening, October 17th, Gallery Artist's Reception, from 5:30 to 7:00 pm.
On Saturday, October 18, artists head for the streets of historic Canyon Road where they entertain and educate passersby by making art for all to see. From 10 a.m. to 3 p.m. you can watch artists represented by Alexandra Stevens Gallery progress from blank canvas, paper or stone to magical images that capture the light, color, and action of a glorious fall day in mystical Santa Fe.
Gallery artists who will be demonstrating their talents are Painters E. Melinda Morrison and Ruth Valerio.